Main Content
Int-Arb Arbitrators is a home for independent arbitrators.
A model which has been created to enable arbitrators to operate freely without conflict.
Our Arbitrators are supported by a management team who provide full administrative support including the running of each independent arbitrator's professional diary and accepting arbitral appointments on their behalf.
When approaching us, we discuss and understand the specific needs and requirements of each arbitration. Our recommendations are completely transparent when it comes to arbitral proposals.
Under one roof at the International Arbitration Centre (IAC) is an exclusive, high-end hearing space, unparalleled facilities and a home for independent arbitrators.
190 Fleet Street, London EC4A 2AG
Managing Director: Sam Carter
DDI: 0203 928 7280 · Email: Sam.Carter@int-arb.com · LinkedIn: Sam Carter
Key Offerings
Members of Int-Arb Arbitrators are completely independent and with a sole focus sitting only as an arbitrator, not attached to a law firm or chambers.
Our members and clients benefit from a dedicated team who have over 35 years combined experience of managing, developing and working with barristers and arbitrators in chambers.
The Int-Arb Arbitrators management team works closely with each member, understanding their skillsets and areas of expertise. Our team are on hand to support and deliver on anything you require when appointing one of our arbitrators.
The service we provide is focused on delivering excellence, centered on a modern approach to arbitration.
Clients receive our unparalleled attention providing you, the client, with an efficient and smooth running experience.
Our Arbitrators are experienced in substantial international disputes under all of the key arbitral institutional rules, able to accept appointments as chair, sole or party appointed arbitrator.
Our members and clients have access to our top floor business lounge and terrace at the International Arbitration Centre which offers excellent client and concierge level of service and unsurpassed comfort.
Join Us
Members of Int-Arb Arbitrators benefit from a high-level, unique and extensive professional business management and support service.
We welcome applications from forward-thinking arbitrators from around the world.
Our ethos is simple. Members prepare, arbitrate, deliberate and deliver whilst we maximise your billable hours.
If you are interested in joining Int-Arb Arbitrators and would like to hear more, please contact us for a confidential discussion.
Sam Carter
Managing Director, Int-Arb Arbitrators
Email: Sam.Carter@int-arb.com
DDI: +44 (0)203 928 7280
Mob: +44 (0)791 719 1476
Owen Lawrence
CEO, International Arbitration Centre
Email: Owen.Lawrence@int-arb.com
DDI: +44 (0)203 928 7288
Mob: +44 (0)793 034 2588
Bookings and Enquiries
If you would like a confidential discussion about Int-Arb Arbitrators and/or any of our members for future appointments – please contact us via email or click below to submit a message.
Walking Times
WALKING TIMES
Chancery Lane7 mins


Temple6 mins


Holborn12 mins


Farringdon11 mins


City Thameslink7 mins


Charing Cross15 mins


Travel Times (from Chancery Lane)
TRAVEL TIMES (FROM CHANCERY LANE)
Oxford Circus4 mins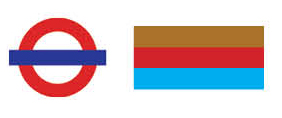 Bank4 mins


King's Cross St Pancras11 mins


London Bridge12 mins


London City Airport30 mins


Heathrow Airport41 mins

Gatwick Airport (from Farringdon)54 mins


Contact Us
Owen Lawrence
CEO, International Arbitration Centre
Email: Owen.Lawrence@int-arb.com
DDI: +44 (0)203 928 7288
Mob: +44 (0)793 034 2588
Sam Carter
Managing Director, Int-Arb Arbitrators
Email: Sam.Carter@int-arb.com
DDI: +44 (0)203 928 7280
Mob: +44 (0)791 719 1476
Demi Robinson
Arbitrators Practice Assistant, Int-Arb Arbitrators
Email: Demi.Robinson@int-arb.com
DDI: +44 (0)203 928 7281
Mob: +44 (0)753 502 9639