Main Content
A specialist ADR set consisting of independent arbitrators, mediators and dispute board members.
Parties' first port of call, providing you access to the most suitable arbitrator or mediator for your dispute.
Each member is internationally renowned and 'professionally world-class'.
We work closely with the parties to understand the needs and requirements of the dispute.
Our offering provides parties with everything you need when looking for an arbitrator and mediator.
London: 190 Fleet Street, London EC4A 2AG
Washington: Midtown Center, 1100 15th Street NW, Suite 420, Washington DC, 20005
During Covid-19 our staff are working and operating remotely with access to secure systems. Our members and staff can conduct client meetings though video-conferencing and telephone calls.
Int Arb Arbitrators and Mediators are adept at conducting arbitrations and mediations virtually to ensure dispute resolution continues.
If you would like to find out more about our members availability and capabilities or to discuss the logistics of your dispute please contact us.
Members
Members
Internationally renowned and experienced arbitrators and mediators
Diverse list of Independent and international members.
Sit as arbitrators, mediators or dispute board members.
No associations to a law firm or barristers' chambers.
Primary focus to sit as arbitrator or mediator.
Experienced in substantial and complex international disputes and projects under all of the major arbitral institutional rules in key arbitral hubs.
Conduct disputes in and out of multi-jurisdictions across the globe.
Members can speak a variety of languages including English, Spanish, French, Italian, German and Portuguese.
Can accept appointments as chair, sole or party appointed arbitrator, mediator/neutral or dispute board/avoidance member.
Service
Services
Experienced legal management team that support members and parties.
We work with members to ensure smooth and efficient running of their arbitration and mediation practice.
The team understands each of our members' skillsets, style and expertise in order to assist parties with their search.
We discuss and understand the needs and requirements of each dispute, to ensure the most suitable ADR professional is put forward.
Work with parties to support their dispute from start to finish.
Available 24/7 to service parties and members across multi-jurisdictions and time zones to support disputes.
The team provides guidance and a point of contact to parties and all those involved in the dispute.
We go the extra mile, if none of our members are suitable we will find you someone that is.
Arbitration
Our arbitrator members are internationally recognised with experience in substantial disputes under all of the key institutional rules including ICC, ICDR, LCIA, ICSID, SIAC, DIAC, HKIAC, CAS, ACICA, UNCITRAL, WIPO and Ad Hoc in a variety of seats ranging from London, New York, Paris, Dubai, Singapore, Hong Kong and Geneva and in other regions across the Middle-East, US, Canada, Europe, Latin America and Caribbean and Australia.
Int-Arb Arbitrators have expertise in complex investor-state and treaty claims, construction, infrastructure and engineering, energy and natural resources including mining, oil & gas, aviation & aerospace, commercial disputes including maritime, technology and cyber, telecommunications, banking, transport, IP, insurance and re-insurance and corporate disputes including joint venture, partnership, shareholder and post M&A.
Each arbitrator can accept sole, party-appointed and chair appointments.
Mediation
Our mediator members have leading reputation within the international dispute resolution arena, with their disputes experience covering Singapore, Kuala Lumpur, Hong Kong, New York, Dubai, Abu Dhabi, Washington, Toronto, Frankfurt and London, across UK and throughout Europe.
Int Arb Mediators' experience lies in aviation and aerospace, commercial and contractual claims particularly in construction, fraud, pharmaceuticals, energy and large-scale project disputes, technology, cyber IP, media as well shareholder, M&A, boardroom, partnership and joint venture disputes.
Members sit on CEDR, AIAC, WIPO, SCCA and the AAA-ICDR panels.
Dispute board
These boards are used in construction, energy, defence, aerospace IT and technology sectors where long term commitments and relationships are at the forefront.
Any conflicts arising can be dealt with expeditiously and cost effectively, ensuring projects are delivered and relationships continue.
They are an effective way of avoiding disputes from arising through the proactive conflict spotting role that the board plays at an early stage. Where disputes do arise, they can be dealt with.
Walking Times
WALKING TIMES
Chancery Lane7 mins


Temple6 mins


Holborn12 mins


Farringdon11 mins


City Thameslink7 mins


Charing Cross15 mins


Travel Times (from Chancery Lane)
TRAVEL TIMES (FROM CHANCERY LANE)
Oxford Circus4 mins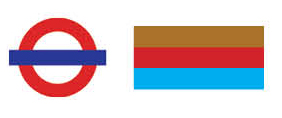 Bank4 mins


King's Cross St Pancras11 mins


London Bridge12 mins


London City Airport30 mins


Heathrow Airport41 mins

Gatwick Airport (from Farringdon)54 mins


Contact Us
Demi Robinson
Practice Assistant – Int-Arb Arbitrators & Mediators
Email: Demi.Robinson@int-arb.com
DDI: +44 (0)203 928 7281
Mob: +44 (0)753 502 9639